There is an Indonesian singer by the name of Dewi Puspa, but stealing the limelight from the singer (resulting in mixed up texts and photos in searches), this is 53-year-old Indonesian grandmother and social media star Puspa Dewi – looking her best, but even without ideal portrait conditions, she doesn't look too bad.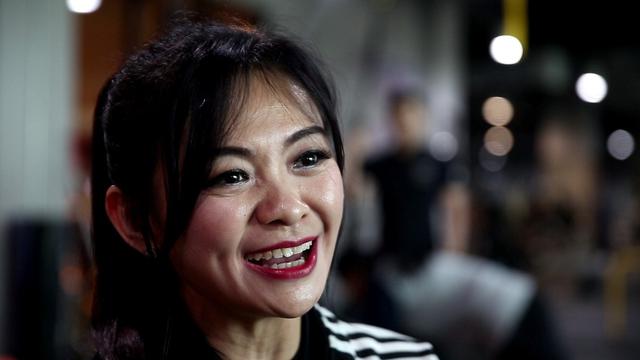 Puspa has two sons, Dennis Hadi and Danniel Hadi.
Her younger son Danniel is 23 this year, while Dennis, the father of Neil, will turn 26 this December. Back in 1993 (upper photo below), Puspa and her husband were still dating. The lower photo was taken in August 2020 when they already have a grandson.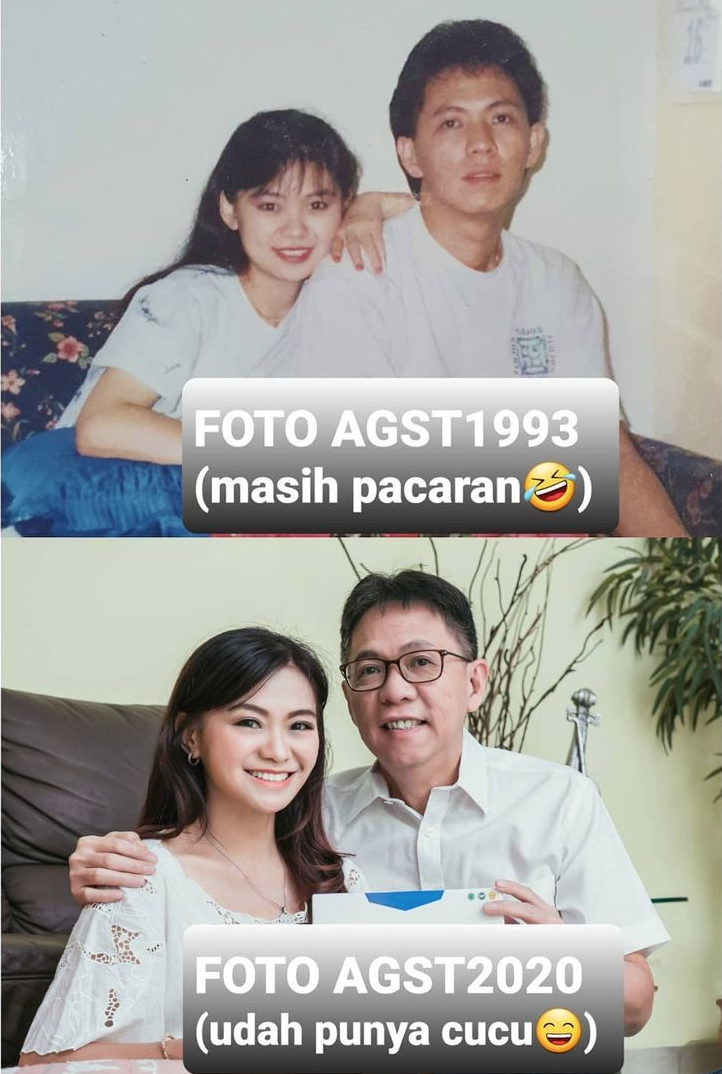 Puspa attributes her youthful looks to exercise, a healthy diet, and a positive attitude. Her favourite activities are dancing, basketball, swimming, and aerobics. For Puspa Dewi, keeping fit and looking young are not just to look good and gain fans on social media. She runs a healthy food catering business and she is the company's best advertisement.
That's Puspa and her grandson. It's people like Puspa Dewi that make the news and get millions of followers on social media. The trend that they set is a healthy one as long as it doesn't make others set unrealistic goals for themselves. It should be noted that Madam Puspa's makeup skills have improved tremendously over the years. All stars have their little secrets.